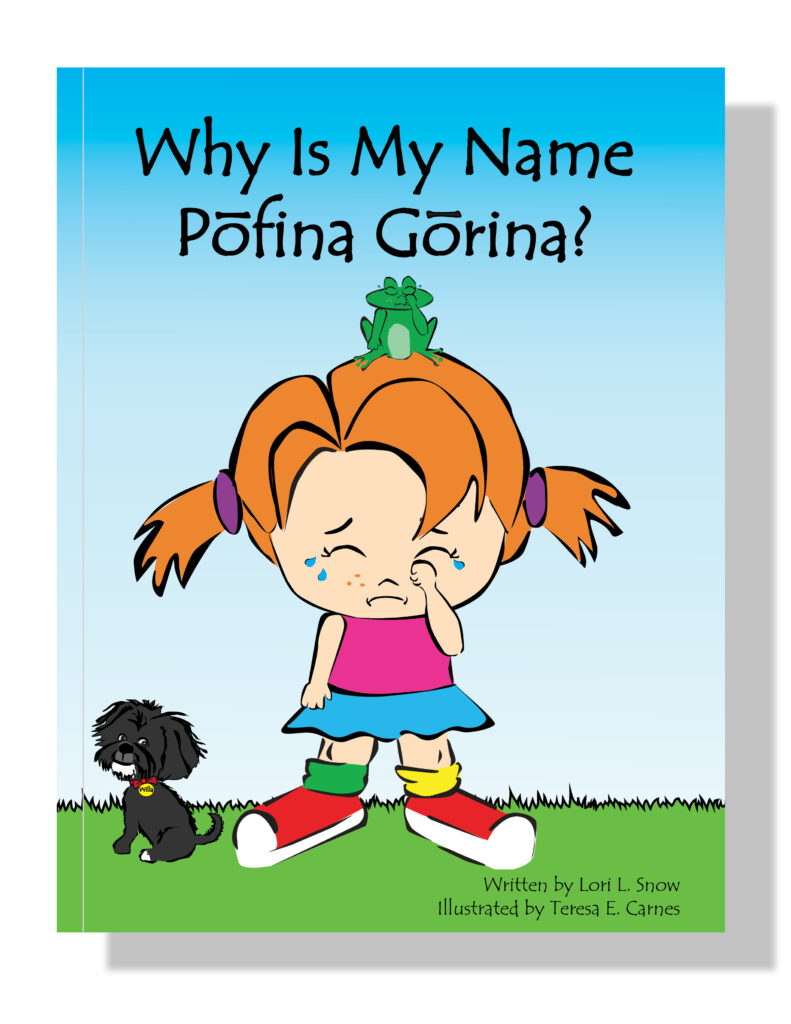 Why Is My Name Pōfina Gōrina?
Inspiring. Sweet. Fun to Read!
Why Is My Name Pōfina Gōrina? by Lori Snow is a book about a young girl and the struggle and shame she feels about her unique name. Once Pōfina speaks to her mother and realizes the origin and importance of her name, she changes her mindset and becomes proud and confident about being different.
About the Author and Illustrator
Long-time Kansas resident, Lori Snow studied business at Pittsburg State University and is the owner of Point Graphics LLC in Overland Park, KS. Lori has been co-owner of Point Graphics, LLC since its inception in July 1998. Lori is also an artist and creates pop style art in three dimensional layers. Her art can be viewed at https://pointgraphicskc.com/loris-art/.
Why Is My Name Pōfina Gōrina? is illustrated by Lori's long-time business partner, Teresa Carnes. Lori Snow and Teresa Carnes have experience designing books in their company and assisting clients in the self-publishing process.
Lori's book is dedicated to her mother, Sandra Snow, because without her, Pōfina Gōrina would not exist. Pōfina Gōrina was a woman from the same small town in Kansas where Lori's mother grew up. Her mother used to talk about Pōfina Gōrina when Lori was growing up and the name stuck with her. It's simply fun to say Pōfina Gōrina!
---
If you're not completely satisfied with Pofina Gorina, simply let us know within 30 days and we will refund your money. No questions asked.